Resources
The following resources include products and sites I endorse, because I have tried them out and use them myself. Some of them are affiliate links, some are simply suggested resources.
Bluehost offers a simple, easy way for most people to get active on the web. If you want to get started and keep your costs manageable, I find Bluehost to work well for most people. I have done a bunch of video tutorials in the past for clients on how to manage their own accounts and have some of my own accounts there. The support staff has been great the few times I have needed them, and my up-time for these sites has been pretty solid. Their one-click installs are sweet time savers, and I like being able to edit pages on-the-fly from any any internet connection with their built-in code editors. If you'd like affordable, flexible webhosting, click here to get started with Bluehost.
If you plan to do more than one website using WordPress software, Thesis is a theme worth considering. I find this to be a smart, flexible, easy to modify and optimize theme with a great community. It is easy to see why it is so popular. Their multi-license allows you to do many unique sites with very little effort. For a strong theme that is easily customized, try Thesis.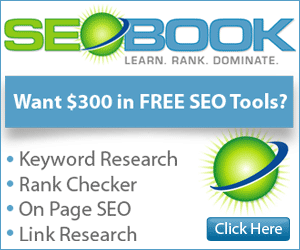 SEOBook
This is my favorite site on the web. I became a silent follower a few years ago, been a paying member since 2008 and I can't get enough. There is so much to learn, and this community and the discussions here are among the best in the field of internet marketing, to me. Not to mention I have a lot of friends in here now. The forums' advice has paid for my membership fees many times over. And Aaron answers every email I send, usually in a few minutes. Seriously. This is one of the best communities on the web, and I am proud to be a part of it. I sincerely recommend it to anyone interested in search, marketing, and often punchy conversations. Want a taste? See what he offers for free.